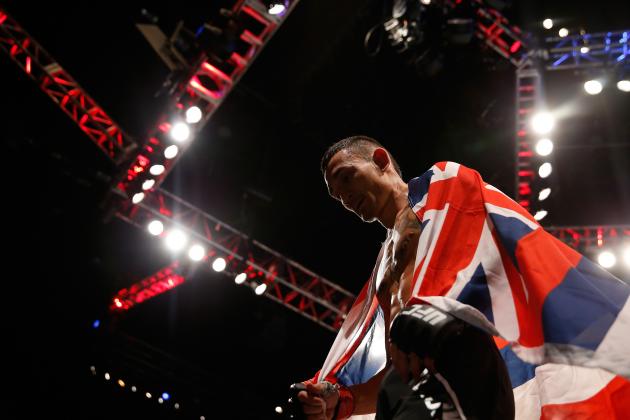 This past weekend was a very exciting one for MMA fans around the world & especially in Hawaii. We had three world class UFC fighters represent for the 808 this past Thursday (UfC Fight Night 80) & Saturday (UFC 194) @ the MGM GRAND CASINO in Las Vegas, Nevada.
Thursdays fight featured up and comer Kailin Curran, as he faced off against Emily Kagan. In the end Kailin received her first UFC victory. After a rough opening round in which she was forced to defend the aggressive offensive attack of Kagan, Curran was able to find an opening in the second round for a fight-ending rear-naked choke. Congratulations Kailin, you deserved this win. Hard work and dedication will always prevail. Continue to represent and always Defend Hawaii!
As we pass through Friday which had a very entertaining fight card as well, we make our way to Saturday, December 12, 2015. With two local boys on the card. Yancey Medeiros was the first of the two Wai'anae, Hawaii fighters to enter the Octagon. Pulling off a close victory against opponent John Makdessi.
Yancey had these fine words to say after the fight.
"I'm so happy that I was able to go out there and get the win for all my fans, and most importantly for Hawaii," Medeiros said. "It's unfortunate because I always fight for the finish every time I'm in the octagon. The plan going in was to use my range and force Makdessi to overcommit. I watched footage and he has a tendency to open up when he throws the overhand, so I was waiting for my moment. I was patient and a lot of my counters landed clean, but he's a very tough martial artist."
Last but not least, Max Holloway continued to cruise and add names to his resume. The Hawaiian kicked off Saturday's main card with a solid, albeit quiet, win over tricky veteran Jeremy Stephens. Max Holloway found a way to avoid both Jeremy Stephens' punching power and his takedowns over the course of three grueling rounds, while also firing back with sharp counters of his own as he patiently picked his man apart.
This takes Max's win streak up to 8, good job Hawaiian! There is only more for you to come. Keep it up! Besides the fight, one of Max's greatest Highlights was the post-interviews after the victory and UFC 194 Event. Using his popularity and platform, Max continues to speak up for the MMA Culture, Hawaii obviously has by demanding that Dana and the UFC organization hold a fight in the 808. Imagine that? That would amazing.